Facebook to turn down politics on feeds
Posted by Kendall / October 12, 2021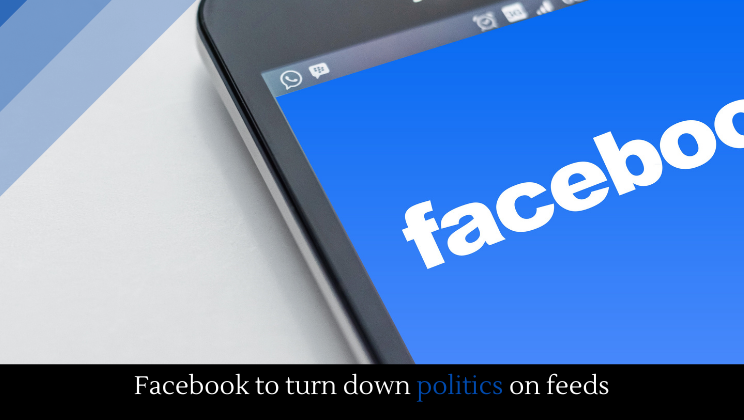 Facebook is planning to reduce the amount of political news that shows up on peoples feeds, according to Nick Clegg, vice president for global affairs and communications at Facebook.
Nobel Peace Prize winner Maria Ressa has criticized Facebook, calling it a threat to democracy and "prioritize[s] the spread of lies laced with anger and hate over facts."
When Facebook and its related sites went down recently, traffic to actual news sites went up.
Frances Haugen, the whistleblower who revealed that Facebook knew it was bad for people, and especially young women, has appeared on 60 Minutes. She revealed that Facebook was aware of how divisive its platform was, but refused to make any changes to the algorithm because it brought it more ad revenue.
According to internal documents, Facebook knew Instagram is bad for teens, most especially teenage girls.
Facebook has shut down the personal accounts of two NYU researchers and halted their research into the spread of misinformation via political ads on the network.
Although many conservatives believe Facebook is biased against them, employees of the social media giant worry that the opposite is true. They say that conservative outlets and voices like Breitbart, Charlie Kirk, Diamond and Silk, and Prager University all get "special treatment" from the platform, despite spreading misinformation.
NAACP president Derrick Johnson has called Facebook a "threat to democracy." He is one of the leaders the ongoing Facebook boycott, and he also said the boycotters won't quit until Facebook makes changes.
Despite the tremendous pressure from inside and outside the company, Facebook has so far refused to change its policy on (not) fact-checking political ads. Earlier this week, a series of advertisers have added their weight to the pressure campaign: Patagonia, North Face, REI, and Ben & Jerry. Now, Verizon is pulling their money out. The more traditionally "hippie" companies like Ben & Jerries are no surprise, but Verizon isn't generally known for its political stances, so this could be huge.
Despite calls from civil rights leaders to curtail Trump's (and Trump-inspired) calls to violence, Facebook has refused. Over 140 scientists who are funded by Zuckerberg and his wife have signed a letter condemning Zuckerberg for letting Trump spread misinformation. And now, Facebook employees are considering ceasing interviewing new employees to protest Zuckerberg's inaction.
Last week, satirical websites went after Mark Zuckerberg hard by calling him a child molester and saying he's dead. They're not doing so just to be jerks. Instead, they're trying to test Facebook's refusal to factcheck its content. This story is especially significant given two things: Trump's ongoing battle with Twitter and accusations of political corruption previously levied against Zuckerberg.
More news.