The final, bloody days of ISIS
Posted by Josh Taylor / January 7, 2019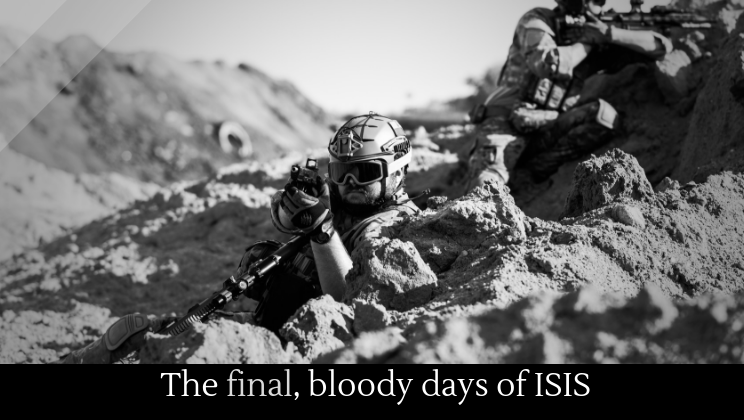 In 2014, ISIS seemed poised to take over the Middle East. Now, five years later, the group faces extinction. They're not going quietly. According to CNN, an ISIS missile injured UK special forces members in Syria, the final hotbed of fighting:
Two members of the British special forces have been wounded in an attack by ISIS fighters in Syria, according to the Kurdish news agency Rudaw…The soldiers were hit by an ISIS missile attack on a Syrian Democratic Forces (SDF) base in the east Syrian town of Shafa, Deir ez-Zor, Rudaw said. A Kurdish fighter was killed in the attack.
The UK did not confirm, but did not deny, the incident.
Although President Trump has ordered US troops out of Syria:
In a statement to NPR, a coalition spokesperson said the U.S. mission in Syria has not changed. "We will continue to fight to achieve an enduring defeat of ISIS," the statement said. Separately, the military has said it tries to avoid civilian deaths and has called ISIS a "ruthless enemy" that hides among civilians.

NPR further reports the dire circumstances for civilians and US coalition fighters in Syria.
Finally, the New York Times reports that two Americans that joined ISIS are on the front lines in Syria:
A 34-year-old man from Houston who sent a résumé and cover letter seeking a job inside the Islamic State was captured alive on the battlefield alongside another American fighting for the terrorist group, according to the Syrian Democratic Forces, who announced the arrest on Sunday.
More news.