Florida white supremacist arrested for threatening mass shooting at Walmart
Posted by Robert Leonard / August 12, 2019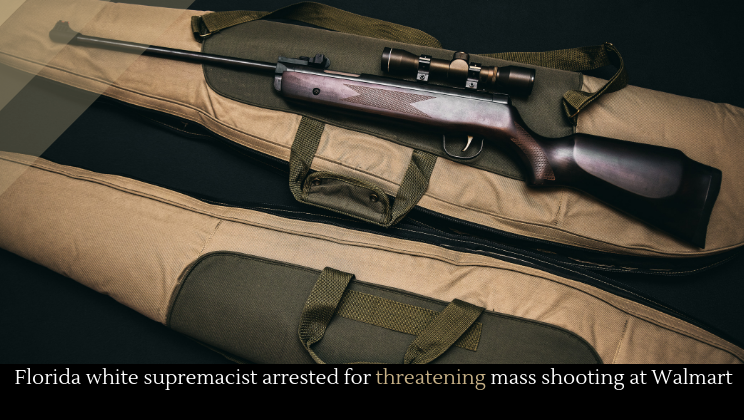 A Florida man was recently arrested for threatening to open fire at Walmart. This man, named Richard Clayton, posted on Facebook, "3 more days of probation left then I get my AR-15 back. Don't go to Walmart next week." He was not actually on probation, but his threat landed him in jail on $15,000 bail.
Earlier last week, a man was arrested for opening fire in a mosque in Oslo, Norway. One person was injured in the shooting. The shooter was a white Norwegian citizen. A dead woman was found dead in his home later that day, and she is believed to be a relative of the subject.
This shooting raises two issues: white nationalism and hatred of women.
Karam Dana, a professor of Middle East politics and director of the American Muslim Research Institute at the University of Washington, Bothell, has said that the "United States is the epicenter of the world in terms of how white identity is seen."
Former FBI agent Ali H. Soufan, founder of the security consultancy Soufan Group, predicted last year that Trump's rhetoric would lead to violence. According to a CBS report, white supremacist violence in the U.S. is on the rise. The FBI has around 900 domestic terrorism cases, including those with links to white supremacists and such ideology.
Jim Accosta from CNN has rebuffed the president's denials, saying in an interview with Anderson Cooper that the Christchurch killer used the same kind of language as Trump, "so, the White House can't whitewash the white nationalism every time."
The New York Times recently published an article drawing attention to the link between mass violence and misogyny, or hatred of women. In many of the recent mass shootings in the United States, killers exhibited signs of hating women.
More news.