Gillette "#MeToo" commercial sparks controversy
Posted by Josh Taylor / January 16, 2019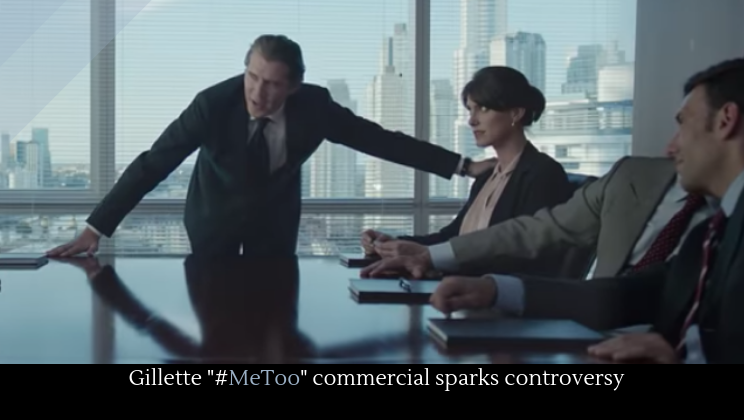 Before we outline the responses, take a look at the Gillette ad that is causing all the controversy.
Fox News summarizes the controversy:
critics of the ad are already upset with Gillette for what some feel is an "insulting" message that assumes misogyny is rampant among their customer base…Others took issue with the company for using a social movement to sell razors, and suggesting that Gillette, which also markets the Venus line aimed at female customers, is being hypocritical.
Cosmopolitan suggests that the ad's message was a "powerful message" but "not everyone wants to hear it."
The BBC notes that Gillette had to know there would be backlash from the ad:
"Their next steps are very important but it shouldn't necessarily be widespread panic yet," Rob Saunders, an account manager at UK advertising company the Media Agency Group, tells Radio 1 Newsbeat.

"Their ad is getting them good publicity and good numbers and causing a debate – which they must have known when they put out this ad.

[…]

"This ad would have been approved by many people high up at Gillette," he adds.
Apparently, this video is the first of many:
The company has more videos lined up as part of the larger branding effort, which includes donating $1 million a year for the next three years to organizations like the Boys & Girls Club of America.