What good are essential oils, really?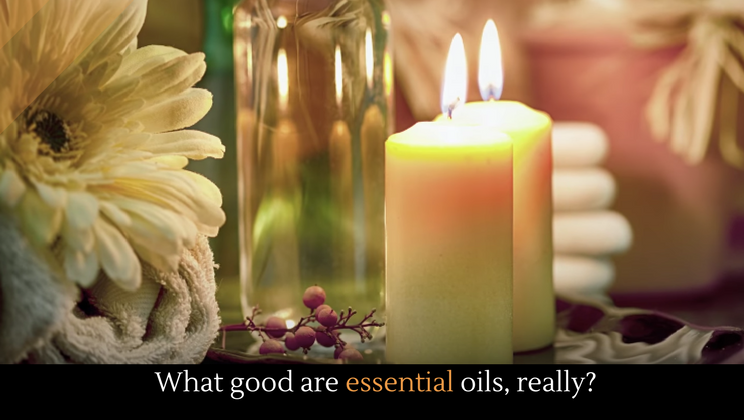 We all have that friend who loves essential oils. Got a headache? Lavender oil. Tummy ache? Mint oil. Depression? Amber oil. Whatever ails you, there's an oil for it. But is there any science backing those claims? Well, some of the more extreme claims don't have much scientific support, of course. But there is loads of evidence suggesting that essential oils do impact your mood. One study showed that essential oils were more powerful relaxants than calming music.
Full story at YouTube.
More science.
Posted by Josh Taylor