GOP lawmaker lashes out at "anti-American" Trump supporters
Posted by Thomas Bush / November 30, 2020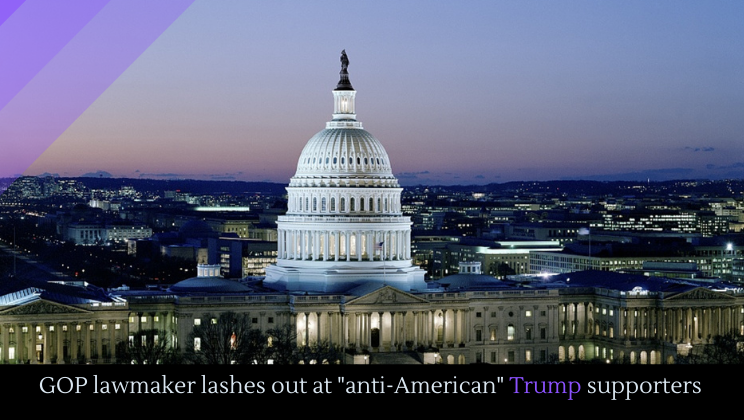 Republican Congressman Denver Riggleman of Virginia, leaving Congress this cycle and thus free to speak his mind, has lashed out at Trump's followers, calling them anti-American. He lashed out at Trump's supporters in and out of Washington, and he saved the harshest words for Trump, saying that the man only cared about himself and never the American people.
Riggleman isn't the only one turning on Trump. Even before the election, several GOP lawmakers abandoned Trump. The Republican governor of Massachusetts refused to support Trump. He did not endorsed Biden, though.
The former Republican governor of Pennsylvania also supported Joe Biden for President, breaking with his party. Tom Ridge said he has never voted for a Democratic presidential candidate before, but that his long history of rejecting Donald Trump compels him to make this decision. He compared Trump to George W. Bush, who stood on the rubble of Ground Zero with a megaphone, uniting the country. Could Trump do such a thing, Ridge asks? Even if he could, he hasn't––he has not gone to the CDC to rally the nation against COVID.
Two former GOP lawmakers endorsed Joe Biden for president, saying that Trump is "no Republican."  And, a group 489 generals, admirals, national security officials from both parties signed a letter endorsing Biden and slamming Trump. These are only the latest military and national security experts to turn on Trump.
More news.