The GOP is terrified of losing the Senate
Posted by Robert Leonard / October 31, 2020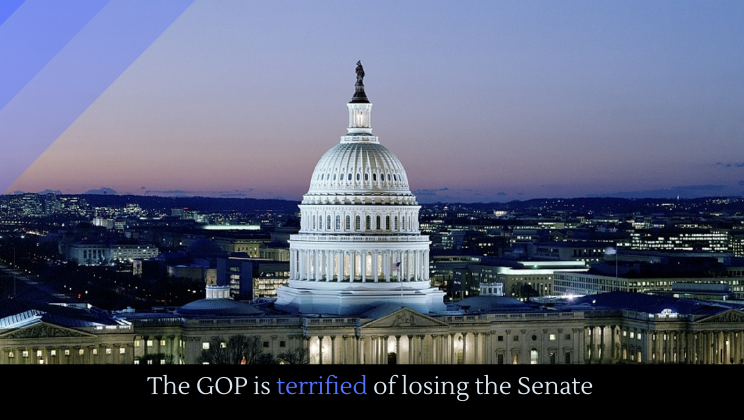 The GOP is terrified of losing the Senate, and it appears they should be.
It started when the Georgia Senator up for reelection this term will skip the final debate after his rival's recent attack during a forum went viral. Now, news has broken that a host of other GOP senators in other states are skipping their debates: Louisiana, Mississippi, and Maine candidates are also bailing.
"Perhaps Sen. Perdue would have been able to respond properly to the Covid-19 pandemic if you hadn't been fending off multiple federal investigations for insider trading," Georgia Democrat candidate Jon Ossoff said. "It's not just that you're a crook, senator. It's that you're attacking the health of the people that you represent." Boom, as they say, goes the dynamite.
According to a new Monmouth University poll, Joe Biden has a five-point lead over Donald Trump in Georgia, a state no Democrat has won since 1992. Although not statistically significant, this lead does signal that Biden poses a threat to Trump and the GOP in general.
According to another recent poll, two-thirds of Americans think that we are in a worse position now than we were in 2015. That explains why Biden is polling so well in traditionally Republican states, like Florida where he is two points ahead of Trump.
The Topeka Capital-Journal, a popular paper in the Kansas state capital, backed Donald Trump in 2016 but is supporting Biden this year.
In 2016, USA Today urged its readers not to vote for Donald Trump, but it did not overtly endorse Hillary Clinton. This election year, they have broken with the tradition of non-partisanship in place since the paper's founding in 1982 and endorsed Joe Biden.
More news.