Harvard study of 800 people over their lifetimes reveals keys to happiness, longevity
Posted by Josh Taylor / December 14, 2018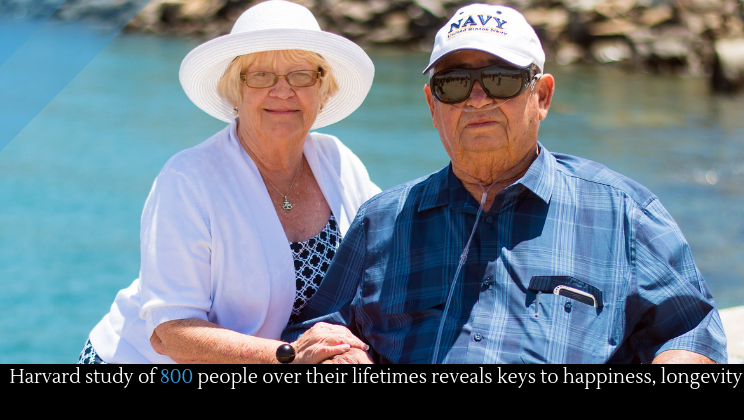 A recent book, Aging Well: Surprising Guideposts to a Happier Life from the Landmark Study of Adult Development summarizes the results of a decades-long study and reveals keys to happiness, success, and longevity. Harvard Magazine summarizes: "The book examines the lives of a group of Harvard men who have been studied from their college years all the way to retirement and, in some cases, death…Their life histories open a remarkable window onto the process of human maturation in its physical, psychological, and social aspects. It turns out that the pathways that lead to physical health and joyful living in later years are actually quite distinct from each other" but both are needed.
Business Insider summarizes six of the biggest takeaways:
Don't smoke or drink. Smoking is a strong indicator of overall bad health, and drinking will lead to depression, social problems, and health issues.
More education = better lives.
Raise your children with love––happy childhoods are stronger indicators of success than social class.
Constantly cultivate relationships.
Don't blame others for your problems or avoid them. Take one of these "mature" strategies: "Such virtues can include doing as one would be done by (altruism); artistic creation to resolve conflict and spinning straw into gold (sublimation); a stiff upper lip, patience, seeing the bright side (suppression); and the ability not to take oneself too seriously (humor)."
Be generous with yourself, especially as life goes on.
More about your health.