A history of Cicada 3301: the internet's most mysterious puzzle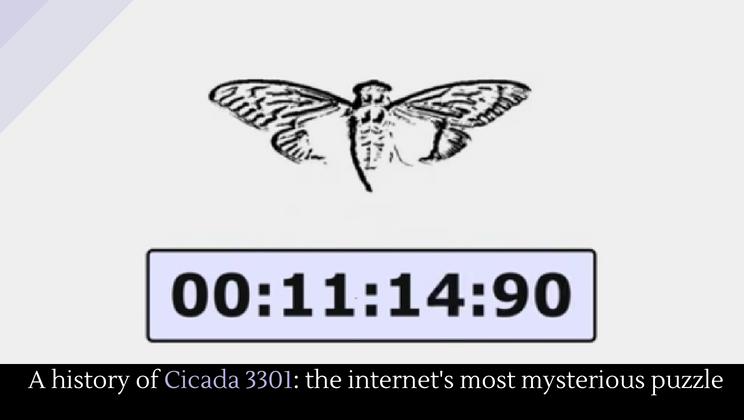 Cicada 3301 is the stuff of internet legend. Essentially, a mysterious message appeared on a forum that initiated a worldwide scavenger hunt and cryptographic puzzle. Television shows such as Person of Interest and Elementary referenced Cicada 3301, to give you an idea of its influence on popular culture. This video explains what we know about Cicada 3301 and offers some speculation on what the puzzle might have been about. Unfortunately, there are no concrete solutions to the mystery but there are good guesses.
Full story at YouTube.
More great tech stuff.
Posted by Josh Urich