Hong Kong protests take violent turn
Posted by Robert Leonard / November 12, 2019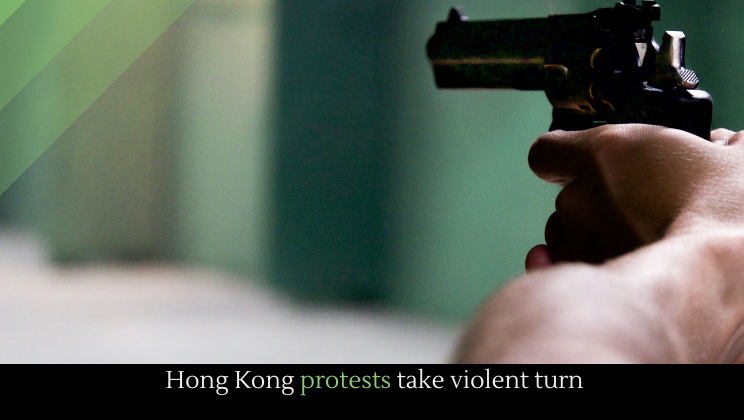 The continuing Hong Kong protests became violent on Monday. Police officers shot a man at point blank range, and protestors doused a man in gasoline and lit him on fire after he criticized them. Both men are in the hospital.
The Hong Kong government withdrew the extradition bill that began months the protests, but they continue to escalate. Carrie Lam, the city's chief executive, says that the protestors will bring the city to ruin.
Protests began earlier this summer when China wanted the ability to extradite from Hong Kong to mainland China. Those plans were quickly paused, but the protests continued. Protestors were no longer concerned with the extradition from Hong Kong––instead, they were demanding wider democratic reforms.
In the beginning of August, China began gathering troops at the border as protests continued. Later, a Hong Kong protestor claimed that she was sexually assaulted by police officers after her arrest this summer. She made the claims without a face mask, boldly risking the ire of the authoritarian Chinese government. Hong Kong police have promised to investigate, but only after reminding her that any "false allegations" will be punished.
Later, police shot a protestor with a live round. The victim was a teenager, whom the police shot in the shoulder. According to the police, the victim was conscious when he was transported to the hospital.
Protestors developed a protest song, released on YouTube, which quickly became an unofficial national anthem in Hong Kong. The song speaks of freedom, liberty, and democracy. And, as you can hear below, it's pretty rousing––so rousing, in fact, that people are spontaneously singing it in public places, risking the wrath of Beijing.
As a result, it's unlikely that the bill's withdrawal will stop the protests.
More news.