How Russia (and others) will interfere in 2020 elections
Posted by Robert Leonard / August 25, 2019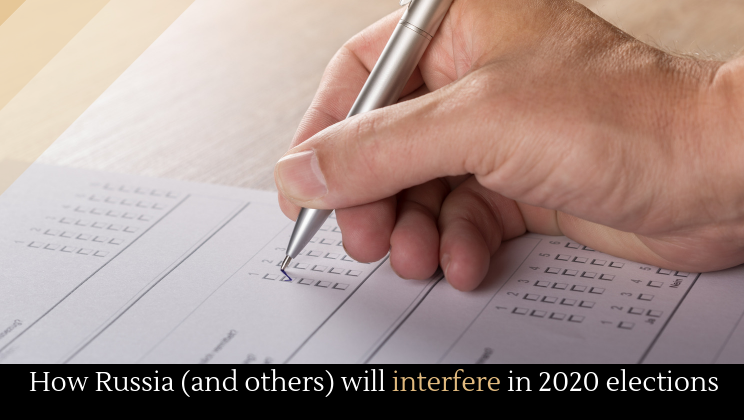 The United States government has done basically nothing to stop foreign entities from meddling in its elections (thanks, Moscow Mitch). As this Business Insider piece points out, it's actually really easy to meddle in other countries' elections, and it likely will not take the same form as 2016.
There was already meddling in this election cycle. This internal case of vote tampering the 2018 North Carolina state congressional race reveals how easy it is. According to recent testimony by Lisa Britt, she was instructed to fill out uncompleted ballots in favor of Republican candidates.
Britt testified that she was hired to collect absentee ballots, and instructed that, when she found unsealed and uncollected ballots, she was to complete them. She was hire and instructed by McCrae Dowless, a political operative who was in turn hired by consultants for Republican congressional candidate Mark Harris. Dowless allegedly has gone through great lengths to cover up the absentee ballot scheme.
Britt's testimony may have profound impact on the election in North Carolina. Mark Harris's seat has been occupied by a Republican for the past fifty years, but in this election he only received 905 more votes than his rival, Democrat Dan McCready.
Dowless has refused to testify before the State Board of Elections. Ironically, the Republican Party in North Carolina has campaigned hard against voter fraud.
More news.