How to talk to strangers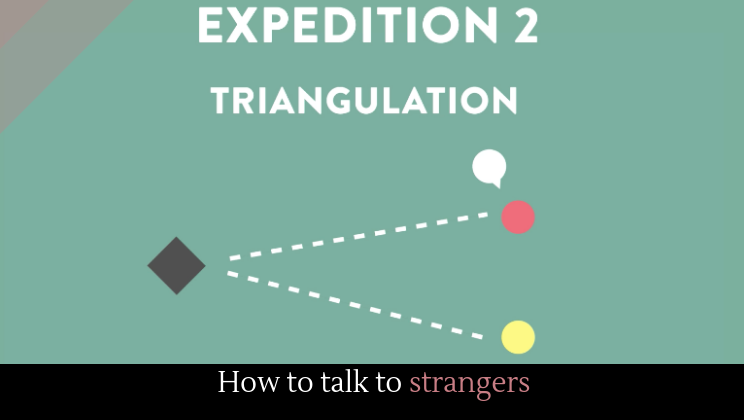 Talking to strangers is hard, intimidating, and can make one feel, how shall we say, a bit weird. That's especially true if you live in a big city, where you're expected to avoid talking to strangers. But if you want to make friends, challenge yourself, push yourself beyond your comfort zone, or just try to be a nicer person, this video offers some tips. First, you can try just saying a simple "hi" to people. You can also comment on an interesting phenomenon.
Full story at YouTube.
More lifehacks.
Posted by Josh Taylor