Hungary backs away from Chinese University campus in Budapest
Posted by Robert Leonard / June 8, 2021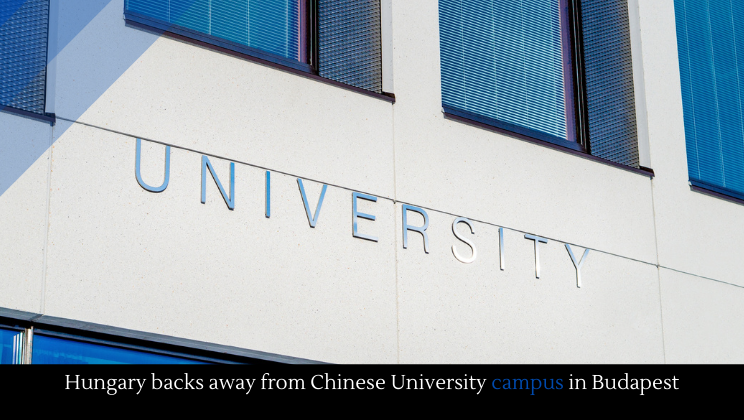 Thousands of people marched in protest against a potential Chinese University campus in Budapest. Hungary is becoming increasingly vocal in its protests against China.Following the protests, Hungary appeared to back down from its plans to build a campus in Budapest. In a very public criticism of Chinese human rights violations, Budapest has renamed major streets after subjects of China's human rights violations, including Hong Kong, Tibet, and the Uighur people.
China is using a variety of dramatic, authoritarian measures to cut Uighur birthrates, including forcibly implanting IUDs, abortions, and sterilizations. A top State Department official accused China of turning Xinjiang into an "open-air prison" and slamming the religious persecution of the Uighur.
The Lithuanian government, meanwhile, has been ramping up its condemnation of the Chinese treatment of the Uighur people, coming close to calling it genocidal. The Chinese government has called such talk a "farce." However, New Zealand's government has backed off labeling China's treatment of the Uighur people genocide, instead discussing rights in more general terms.
A Uighur woman imprisoned in a 40-square meter cell with 40 other women has detailed her experiences, including electroshocks and beatings. There are dozens of such accounts in detailed in a recent report by the Human Rights Watch and Stanford Law School. A Uighur gynecologist living in exile in Turkey has described the horrors of China's sterilization campaign. The doctor described up to 80 surgeries a day, designed to prevent Uighur women from procreating and thus serving as a form of genocide against the Uighur people.
Chinese websites  are also advertising batches of 50 to 100 Uighur laborers, part of China's forced-labor program.
More news.