ISIS takes credit for Sri Lanka bombings that killed 320+
Posted by Ivan Trendafilov / April 24, 2019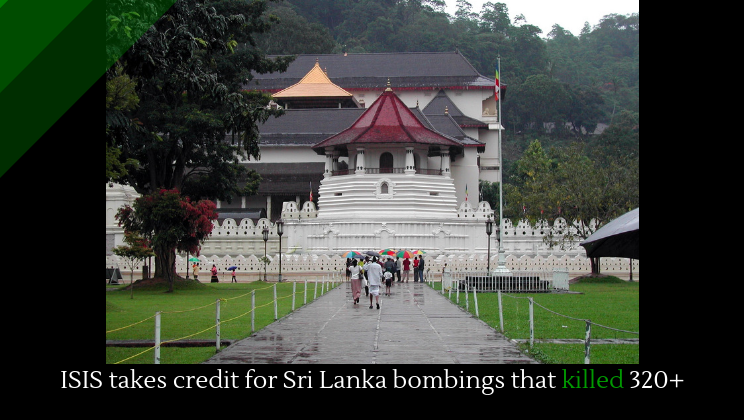 The so-called Islamic State, which has lost nearly all of its territory and is hardly a viable movement anymore, has taken credit for the coordinated bombing in Sri Lanka that killed over 300 people.
Six suicide bombers detonated their explosives in three churches and several resorts. The bombers were targeting Christians celebrating Easter. The Sri Lankan government was allegedly warned of the attacks before they happened, but failed to act to prevent them. President Maithripala Sirisena has said there will consequently be major changes to the company's security apparatus.
The country has suffered from sectarian violence since the end of its civil war in 2009. Muslims and Christians both make up a small minority in the country, but it seems that the bombings may have been carried out in retaliation for the Christchurch mosque shooting. Sri Lanka was targeted, in part, because it took part in a coalition against ISIS. If their claim is true––which it may not be, since ISIS likes to take credit for things they didn't do––it would serve as a reminder that the group is still dangerous despite losing its "caliphate."
Some on the far right have used the attacks to justify their opinions that Christianity is under attack. Some on the left, however, have been criticized for their own handling of the news.
More news.