Jacob Wohl, right-wing propagandist, faked death threats against himself
Posted by Annie May / March 14, 2019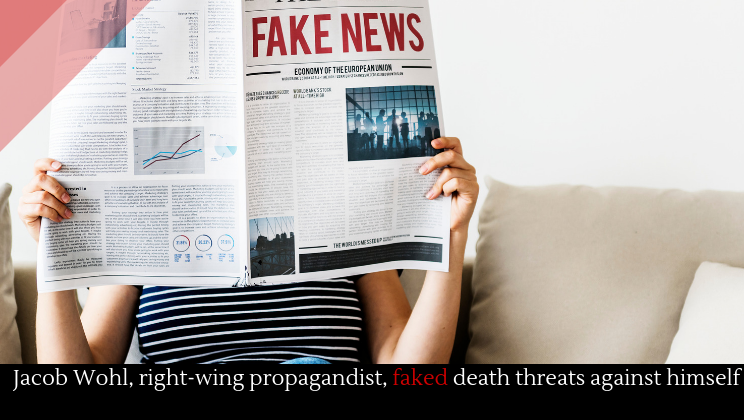 In yet another instance of a faked hate crime, right-wing propagandist Jacob Wohl has faked death threats against himself. This is merely the latest in a long string of such events.
Several months ago, actor Jussie Smollett claimed to have been attacked by two white men wearing ski masks. According to Smollett, the men threw an unknown chemical on him, wrapped a rope around his neck like a noose, yelled racist and anti-homosexual slurs at him, and then shouted "This is MAGA country!" before fleeing the scene.
The incident led civil rights activist groups to denounce the incident for its racism and homophobia, and to claim that America was still very racist and homophobic. The attack was the most recent in a series of allegedly racist and homophobic incidents perpetrated against cast of the show "Empire."
Journalist Andy Ngo has listed a variety of fake hate crimes on his Twitter feed. Ngo argues that the Southern Poverty Law Center––an organization that has been criticized for its liberal bias––is trying to incite panic against Trump and Republicans. This line of reasoning suggests that a fake hate crime may be a political ploy, or a means of bringing attention to causes.
Ngo's Twitter long list of hoaxes shows that they are occurring more frequently. While most of his examples are progressive hoaxers, the Wohl incident serves as a reminder that the both extremes of the political spectrum are seeking to profit off the contemporary culture of victimization.
More news.