Jeffrey Epstein has committed suicide
Posted by Ivan Trendafilov / August 11, 2019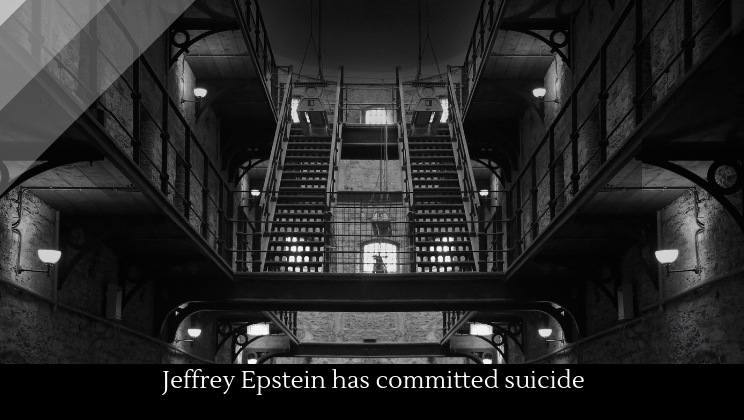 Jeffrey Epstein, the financier accused of sexual abuse against underaged girls, has committed suicide in his jail cell. He was able to hang himself because he has been off suicide watch since July 29th.
On July 23, Eptsein was found unconscious in his jail cell with injuries around his neck. The day before he was found, he was served legal documents that detailed a woman's claims that Epstein raped her when she was fifteen. Among other things, the documents claim that the accuser has "critical evidence" of Epstein's guilt. If Epstein remembers the girl––which may be hard, since there were allegedly a lot of victims––then he may remember exactly what that evidence was, which might explain his suicide attempt.
Weeks later, lawyers announced that there will be a whopping one-million pages of evidence. Weeks after that, Virginia Giuffre claimed that Jeffrey Epstein, Ghislaine Maxwell, and a number of powerful men were all involved in a sex trafficking ring that ensnared her. The men include former New Mexico Gov. Bill Richardson, Britain's Prince Andrew, Glenn Dublin, former Senator George Mitchell, fomer MIT scientist Marvin Minsky, modeling agent Jean-Luc Brunel, as well as other international political leaders.
Denizens of the internet (particularly Twitter and Reddit) are of one mind about the suicide: that it was orchestrated to keep Epstein from publicly implicating powerful people involved in his alleged sex-ring. William Barr has announced that he is opening an investigation into Epstein's death.
More news.