Jessie Smollett has been charged with a felony
Posted by Josh Taylor / February 21, 2019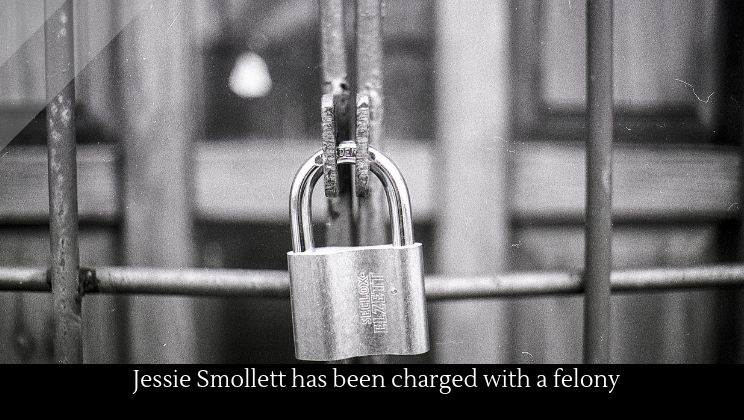 In late, "Empire" actor Jussie Smollett claimed to have been attacked by two white men wearing ski masks. According to Smollett, the men threw an unknown chemical on him, wrapped a rope around his neck like a noose, yelled racist and anti-homosexual slurs at him, and then shouted "This is MAGA country!" before fleeing the scene.
The incident led civil rights activist groups to denounce the incident for its racism and homophobia, and to claim that America was still very racist and homophobic. The attack was the most recent in a series of allegedly racist and homophobic incidents perpetrated against cast of the show "Empire."
But Wednesday, Jussie Smollett was charged with felony disorderly conduct for filing a false police report. Smollett will appear in court on Thursday. If convicted, Smollett could face probation or up to three years in prison.
Journalist Andy Ngo has pointed to a number of such false claims of hate crimes on his Twitter feed.
Right after Donald Trump's election, the SPLC really stoked panic. A pro-gay Episcopal church in Indiana was vandalized w/"Heil Trump," a swastika, & an anti-gay slur. Turns out it was the gay organ player who did it. He was only charged w/a misdemeanor. https://t.co/QxeOoBHohC

— Andy Ngo (@MrAndyNgo) February 17, 2019
Ngo claims that the Southern Poverty Law Center––an organization that has come under fire for its obvious liberal bias––is stoking panic against Trump and Republicans. This could be a political ploy amongst Democrats, a way of bringing attention to causes, or any number of things. Ngo's Twitter feed compiles a list of hoaxes long enough to convince anyone that these hoaxes are occurring with increasing frequency. Why is anyone's guess.
More news.