Joe Biden leads Trump in Texas
Posted by Annie May / July 13, 2020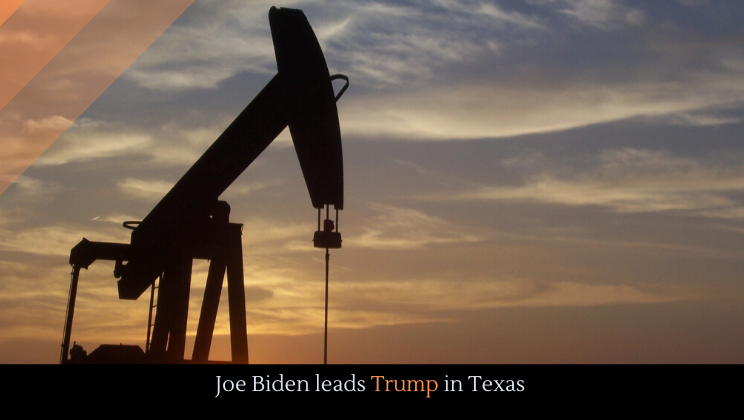 In a sign of the strangeness of the political times, Joe Biden has a 5-point lead over Trump, polling at 46% to Trump's 41%. Some 14% are undecided. Trump's bumbling leadership of the COVID crisis is the primary cause of his slipping numbers. In fact, in 500 counties with spiking COVID numbers, Trump's approval rating is dropping. As COVID sweeps around the nation in the much-anticipated second surge, Trump's numbers are going to plummet.
So all the numbers seem to be stacking up against Trump. But a recent USA Today opinion piece made a very important point: voter suppression and COVID could still sink Biden. Republican states have already proven they're willing to suppress votes when necessary. COVID is also more likely to scare liberals from the polls (especially if Trump maintains the anti-mail-in ballot stance, which itself is a form of voter suppression). So the point is: don't get addicted to polls, get out the vote, and make sure your county has a plan for safe voting.
Overconfidence in Biden's polling numbers exacerbates all of those problems by lulling voters into a false sense of security, exacerbated by the fact that Trump seems to be against the ropes, and some are starting worry about how he might react if his poll numbers keep dropping.  Some critics thing Trump is preemptively blaming foreign countries for his 2020 loss. He's also going nuts about voting by mail, because he says it will lead to fraud, but really he know it means he will lose. Other observers––Republican operatives––think Trump might just quit rather than lose, which would effective screw the GOP. All of this makes his loss seem inevitable, which it certainly isn't.
More news.