John Oliver warns about the cryptocurrency craze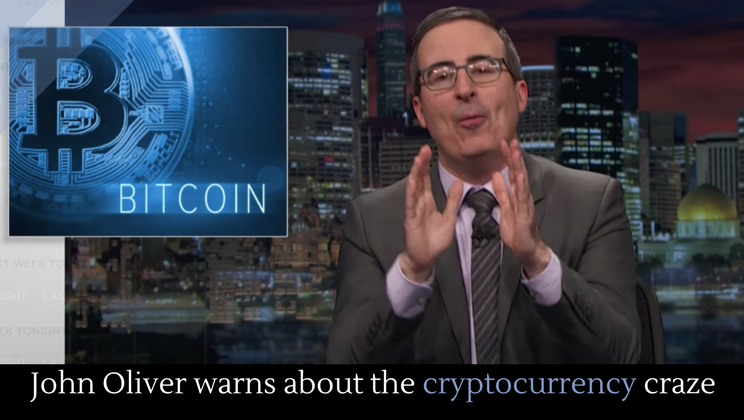 A lemonade company added blockchain to their company name. Their stock price tripled. What in the actual heck? If you're confused about what's going on––and what blockchain and cryptocurrency are––then take a look at this John Oliver segment. It warns about the cryptocurrency craze, and the tendency of people to hop on board a speculation train without thinking through the consequences. And if that's not entertaining enough, it's got Keegan-Michael Key, and he's hilarious.
Full story at YouTube.
More about crypto.
Posted by Josh Taylor