John Oliver's brutal takedown of Rudy Giuliani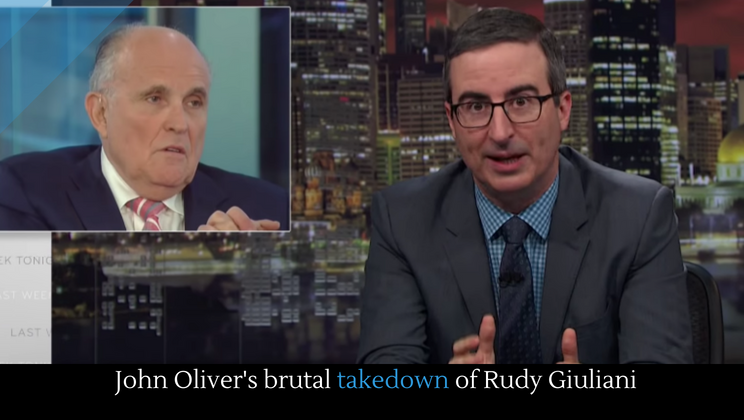 You might not want to watch this video in front of kids, because in it you are going to witness a murder. Not a real murder, of course, this isn't a snuff film. But John Oliver's verbal takedown of Rudy Giuliani in this video is so bad that you might think you've just seen a hit job. Basically, Oliver points out that Giuliani's latest hijinks with the Trump administration are nothing new, and that his pre-9/11 reputation was terrible. Oh and he married his cousin and then split up with her via press conference.
Here lies Rudy Giuliani. He is survived by his cousin-window.
Full story at YouTube.
More about politics.
Posted by Josh Taylor