John Oliver's deep dive into Xi Jinping and Chinese policy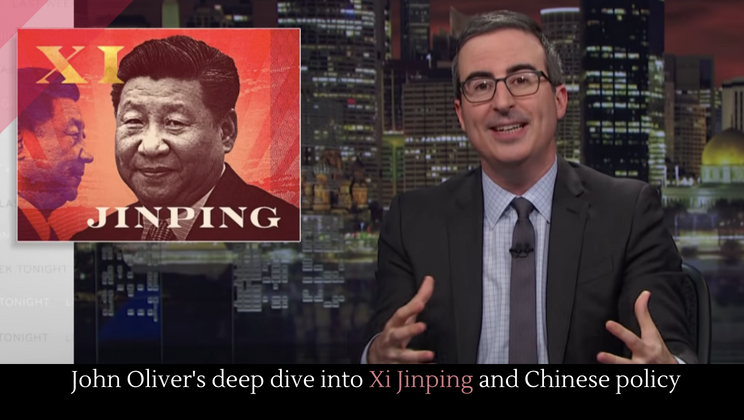 China is among the three most influential and important countries on the planet, and yet Americans know very little about Chinese history, Chinese politics, and Chinese policies. This John Oliver segment seeks to rectify that with a deep dive into President Xi Jinping's history and his policies. If that doesn't get you interested in this Last Week Tonight segment, here's a joke that might pique your interest: What do Xi Jinping and Winnie the Pooh have in common? Watch the clip to find out.
Full story at YouTube.
More about politics.
Posted by Josh Urich