Journalists reporting on SF car theft problem have bait car, their car robbed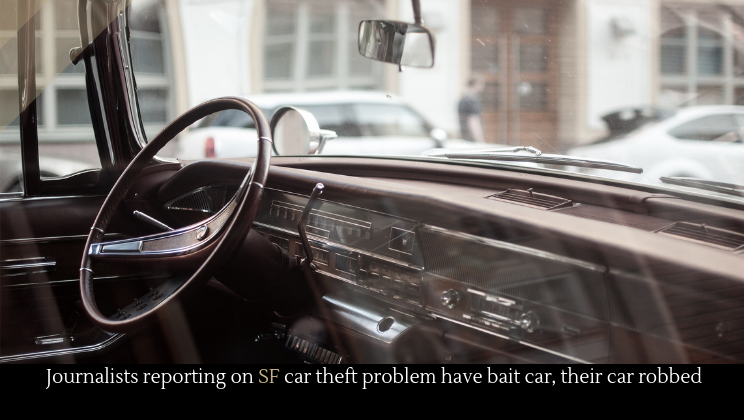 San Francisco has a major crime problem, especially when it comes to cars. If you park in the wrong neighborhood, it doesn't matter if you hide your belongings or not––you're going to return to your car to find your window smashed. The problem is so bad, in fact, that an Inside Edition crew went to investigate. They brought a bait car with them, hoping to catch some thieves in the act. Thieves took the bait and then some––they also robbed the camera crew's car as well!
Full story at SF Gate.
More news.
Posted by Josh Urich