Judge maintains New York's mandatory vaccination orders
Posted by Jimmy Cooper / April 21, 2019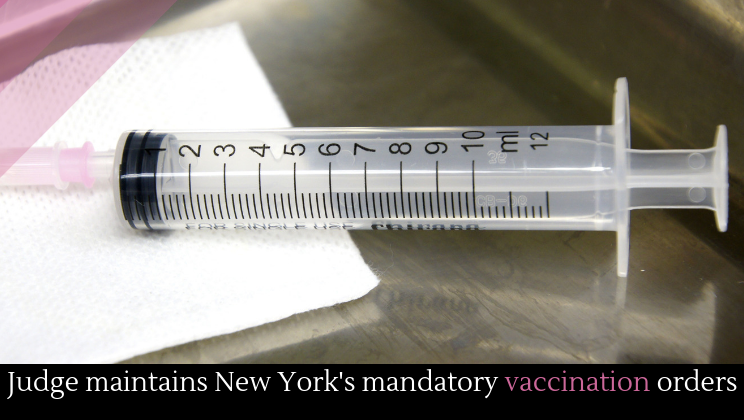 A judge in Brooklyn ruled against a group of parents who attempted to challenge New York's mandatory measles vaccinations order. The parents claimed the city's public health authority exceeded its bounds.
New York City Mayor Bill de Blasio declared a public emergency in parts of Brooklyn experiencing a measles outbreak. The declaration required that unvaccinated peoples get vaccines or pay fines. The outbreak was most heavily effecting the Orthodox Jewish community Brooklyn's Williamsburg neighborhood. As of the order, 21 people have been hospitalized, five of whom are in intensive care. Of the 285 total cases, all but 39 were children. The number of infected people has risen to 329 people.
New York lawmakers have also suggested a bill that ends religious vaccine exemptions amidst a measles outbreak. State Sen. David Carlucci has said, "The goal here is to push legislation to remove all non-medical exemptions for vaccination for children to go to school in New York state. We've seen the spread of measles really spread like wildfire in communities where the vaccination rates are not high." A group of Democratic lawmakers support the bill, which aims to close what's called the "personal belief loophole." Lawmakers assert that no major religions prohibit vaccinations, but instead that the decision to opt out of a vaccine is based on individuals' personal beliefs.
More health.