The latest updates about the government shutdown, wall
Posted by Josh Taylor / January 12, 2019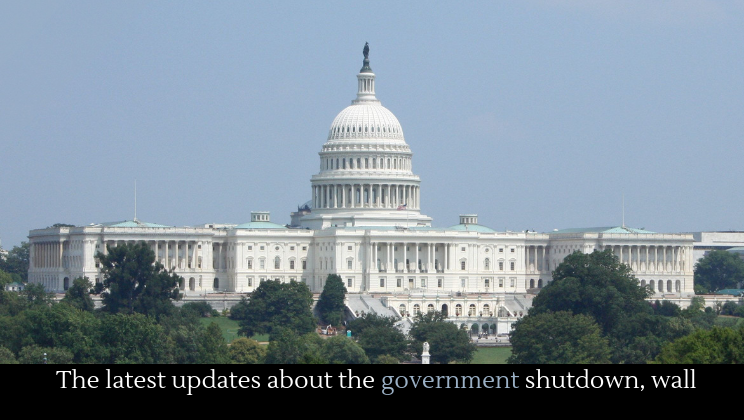 The government shutdown is, as of this writing, nearly the longest in U.S. history. As of tomorrow, January 12, 2019, it will be the longest shutdown in U.S. history. The effects of the shut down are beginning to stack up.
The TSA, for example, has stopped receiving pay. According to the New York Times, TSA agents aren't staying home in droves, but airports are suffering:
At least one airport, Miami International Airport, will start closing one terminal early each day, starting on Saturday, because of a shortage of screeners employed by the Transportation Security Administration, said Greg Chin, an airport spokesman.
While some, like the TSA agents, are being financially wrecked, others are oblivious to the problems others are facing. Fortunately, although pay is stopping for some workers, it seems as though healthcare will continue.
Previously, Trump threatened to declare a state of emergency to build the wall. Reuters reports, however, that Trump has said he would not do so. That might mean that the shutdown will continue to do so. The financial effects of a prolonged shutdown could be devastating:
According to an estimate by S&P Global Ratings, it will only take another two weeks to cost the economy more than $6 billion, exceeding the $5.7 billion that President Donald Trump demanded to fund his proposed border wall. The U.S. economy will have lost $3.6 billion by Friday, according to S&P.