Law prof tells Congress: If Trump's actions aren't impeachable, "nothing is"
Posted by Annie May / December 5, 2019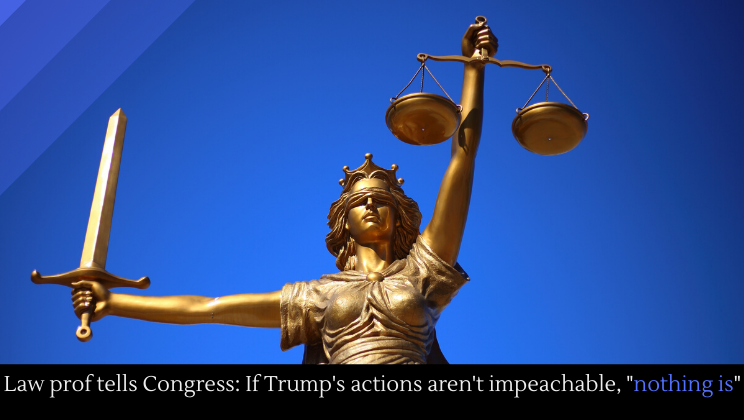 Professor Michael Gerhardt, law professor at the University of North Carolina, testified before Congress during the impeachment hearing on Wednesday.
"If what we're talking about is not impeachable, then nothing is impeachable," Gerhardt told Congress. "This is precisely the misconduct that the framers created a Constitution, including impeachment, to protect against."
Congress cannot give Trump a "pass," he continued, because if they did then every president after him will think they can do the same kinds of things. Economists would call this a "moral hazard," and it's the kind of thing that can ruin an economy.
Pressure is mounting to impeach Trump. A recent poll reveals that 50% of the country wants Trump impeached and removed from office.
A new poll says fifty-three percent of Americans feel that President Trump has used his office for political gain. That's a 4% rise from last month. Another 56% say that Trump's attempts to get the Ukrainian president to investigate Joe and Hunter Biden was for his own personal gain.
Earlier polls suggest that support for Trump's impeachment is rising. Fifty-five percent of voters now approve of the investigation, showing a slow but steady increase.
When the vote goes to the Senate, however, removal still looks unlikely.
More news.