The Lincoln Project sets sights on GOP senators
Posted by Josh Taylor / July 10, 2020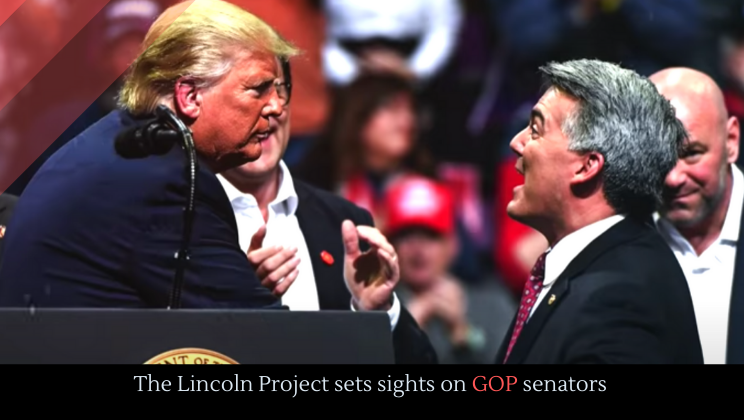 The Lincoln Project has released a new ad, this one targeting the senators who, the Project believes, are more loyal to Trump than their country.
Republican insiders have already vocalized concerns about losing the Senate in 2020. With a handful of states vulnerable, including Maine and North Caroline, the Senate could swing blue. They're right to worry. President Trump's approval rating has fallen one percent from April, while his disapproval rating has risen two percent to 51%. Approval ratings for Trump's handling of COVID is worse. Only 42% of Americans approve of his performance, down from 50% in March. 51% of Americans say he's doing a bad job, up from 45% in March.
Two noteworthy Republicans have are turning their backs on Donald Trump. Mike DeWine, Ohio's governor, broke with Trump early in the COVID crisis by moving to lockdown early. His decisiveness has paid off, and he is likely to win reelection as a result.
Meanwhile, retired Republican Senator Jeff Flake will not be voting for Trump––in fact, he'll be voting for Biden. He said the best thing for the Republican party would be a defeat.
Trump is railing against them, calling them "stupid people." Some observers––Republican operatives––think Trump might just quit rather than lose, which would effective screw the GOP.
More news.