Maine no longer allows religious or philosophical vaccine objections
Posted by Catherine Reed / May 28, 2019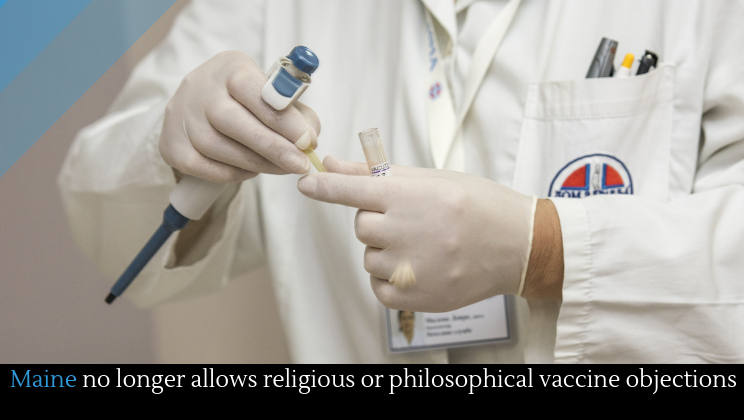 Maine is now one of four states to prohibit religious or philosophical objections to vaccines. Now, the only way to be exempted from vaccination is for medical reasons.
The governor of Maine, Janet Mills, said in a statement: "People of good will hold sincere beliefs on both sides of the issue, but Maine has a vaccination opt-out rate that is three times higher than the national average for students entering Kindergarten and the state ranks seventh in the country for the rate of non-medical exemptions taken among school-age children."
Until this month, Maine had not had a confirmed case of measles since 2017. The case confirmed this month likely inspired the law, as did the increase in cases around the country. There are now 940 confirmed cases of measles in the United States. This is the worst outbreak since 1994, and this outbreak is not over.
Washington state has outlawed personal and philosophical exemptions, though it continues to allow medical or religious exemptions for vaccines. New York lawmakers have also suggested a bill that ends religious vaccine exemptions amidst a measles outbreak. State Sen. David Carlucci has said, "The goal here is to push legislation to remove all non-medical exemptions for vaccination for children to go to school in New York state. We've seen the spread of measles really spread like wildfire in communities where the vaccination rates are not high." A group of Democratic lawmakers support the bill, which aims to close what's called the "personal belief loophole." Lawmakers assert that no major religions prohibit vaccinations, but instead that the decision to opt out of a vaccine is based on individuals' personal beliefs.
More news.