Majority of Americans say their finances are not better under Trump
Posted by Thomas Bush / November 5, 2019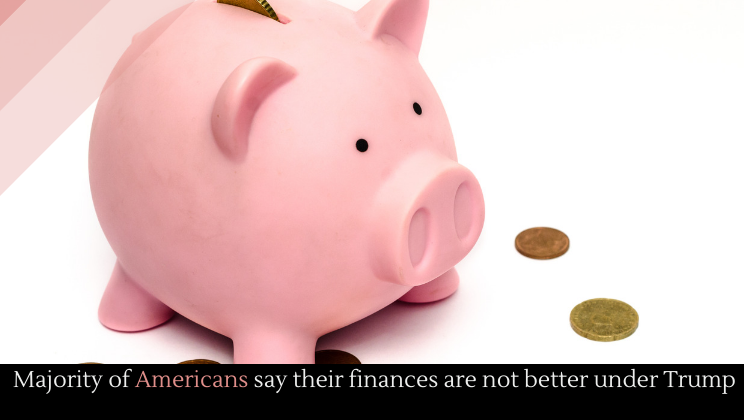 Although 35% of Americans say their finances have gotten better under Trump, the majority do not feel that way. Thirty-one percent say their finances have gotten worse, while another thirty-three precent say their finances have stayed the same. One of the steadiest things Trump has going for him is the public's approval of how he handles the economy. These numbers may indicate that the tides could be turning.
An earlier poll showed that a majority of Americans approve of Trump's handling of the economy and that 90% of Republicans are not in favor of impeachment. That's pretty good––but things get much worse, because almost 50% of Americans support both impeaching him and removing him from office.
Even though most Republicans still stand behind Trump, some are beginning to eye the door. According to a recent poll, nearly a fifth of Republicans now support Trump's impeachment. Will the drip turn to a stream, or will it dry up? So far, it doesn't look good for Trump.
Public support for impeaching Trump is higher than both Nixon and Clinton during their impeachments. And, according to new polls, support for impeaching Trump is on the rise.
Bill Weld, a Republican Party primary challenger, accused Donald Trump of treason for urging Ukraine to meddle in the 2020 elections.
"Talk about pressuring a foreign country to interfere with and control a U.S. election," Weld said, "It couldn't be clearer, and that's not just undermining democratic institutions. That is treason. It's treason, pure and simple, and the penalty for treason under the U.S. code is death. That's the only penalty. "he penalty under the Constitution is removal from office, and that might look like a pretty good alternative to the president if he could work out a plea deal."
More news.