Man charged $109k after heart attack, despite his insurance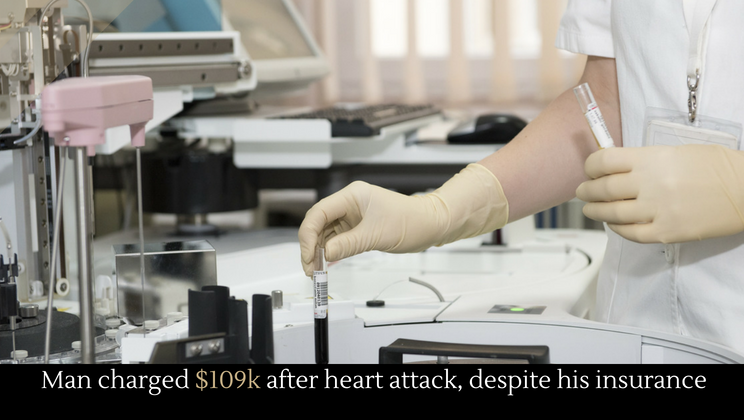 We don't need much more evidence that our health care system is messed up, but unfortunately that evidence keeps piling up. A popular Austin, TX history teacher and swim coach Drew Calver suffered a heart attack that required surgery. Five months earlier, Calver competed in a triathlon, so it's not like the guy was a layabout. As though the heart attack weren't bad enough, he got charged a whopping $109,000. The article explains the nuances of the loopholes hospitals use to gouge patients like this. Calver's story ends well:
Monday, shortly after publication and broadcast of this story by Kaiser Health News and NPR, St. David's said it was now willing to accept $782.29 to resolve the $108,951 balance because Drew Calver qualifies for its "financial assistance discount." In a statement, the hospital said this offer was contingent on Calver submitting his application for a discount based on his household finances. Calver disputed that he owes any additional money to St. David's and said this situation should have been resolved long before now.
Full story at KHN.
More news.
Posted by Josh Urich