Measles cases now top 800
Posted by Catherine Reed / May 14, 2019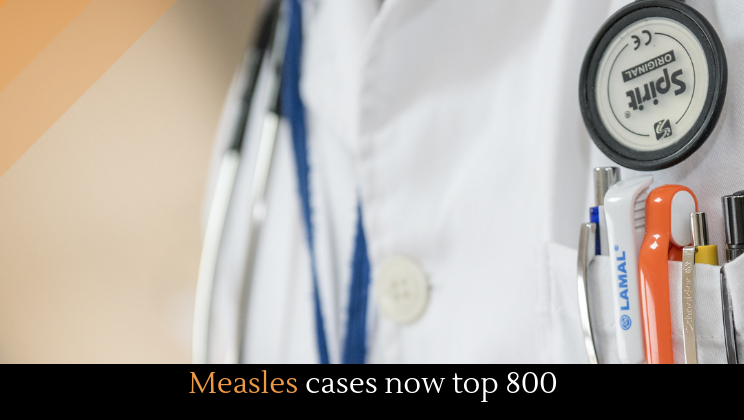 There are now 839 confirmed cases of measles in the United States. With a bit over a hundred more, there will be more cases in the country then there have been since 1994, which in turn was the highest number of cases in the past quarter-century. Fortunately, the new cases are not in new states, meaning the virus is not spreading to new states as of now. Unfortunately, the number of cases in New York is increasing rapidly.
New York has been among the hardest hit by the virus. New York City Mayor Bill de Blasio has declared a public emergency in parts of Brooklyn experiencing a measles outbreak. The declaration requires that unvaccinated peoples get vaccines or pay fines. The outbreak is most heavily effecting the Orthodox Jewish community Brooklyn's Williamsburg neighborhood. A judge in Brooklyn ruled against a group of parents who attempted to challenge the mandatory measles vaccinations order. The parents claimed the city's public health authority exceeded its bounds. New York lawmakers have also suggested a bill that ends religious vaccine exemptions amidst a measles outbreak. 
California may be the next on the measles list. Two individuals with confirmed cases of measles traveled through Los Angeles International Airport (LAX) recently, potentially exposing passengers tot he disease. Anyone who traveled through LAX Terminal 2 on April 30 from 7:45 p.m. to 11:45 p.m. or May 1 from 7:10 a.m. to 9:30 a.m. may have been exposed to measles.
More news.