Michael Bloomberg could sink Trump by buying Fox News
Posted by Ivan Vaquero / November 10, 2019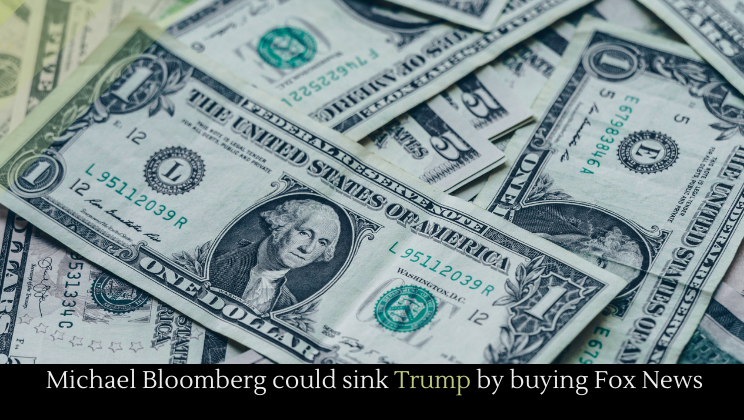 George Conway, Kellyanne Conway's husband, has joined a small but vocal movement advocating for Michael Bloomberg to sink the Trump administration. No, not by running against him as president. Instead, Michael Bloomberg could completely torpedo Trump by buying Fox News.
This is an interesting idea. Earlier this year, Elizabeth Warren refused to appear at a Town Hall on Fox News explaining in a very long series of tweets why, with the meat being this tweet:
"Fox News is a hate-for-profit racket that gives a megaphone to racists and conspiracists—it's designed to turn us against each other, risking life and death consequences, to provide cover for the corruption that's rotting our government and hollowing out our middle class."

A journalist at The Guardian recently described the impact of cable news on his family. He no longer talks to his mother, a devout Fox News viewer, about politics. He took to Twitter to ask how many families have dealt with similar divisions. The response was overwhelming, with many describing downright falling-outs with family members.
That's only a problem for families, of course. Cable news has been pulling in tremendous ratings recently, and it's hard to imagine that it's because of anything but partisanship––so they benefit from this discord. The more Americans hate the other side, the more they're willing to watch shows that openly and regularly attack the opposing ideology. It so happens that Fox is very, very good at getting their viewers to hate the opposing side. Maybe Bloomberg should buy it and shut it down.
More news.