Michael Cohen sentenced to 3 years in jail
Posted by Josh Taylor / December 13, 2018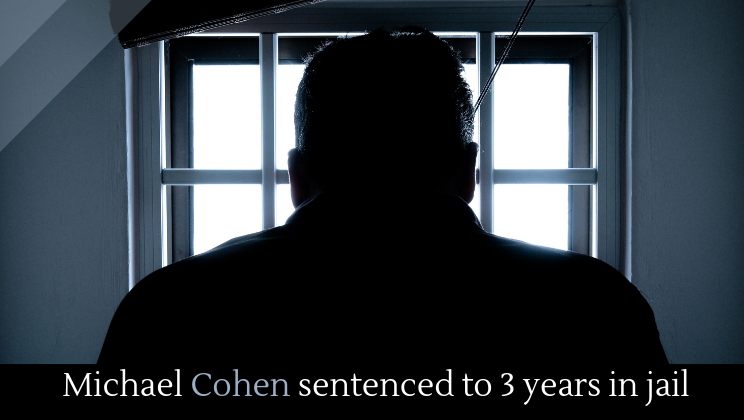 Michael Cohen, Donald Trump's attorney and the former Republican National Convention Deputy Finance Chair, has been sentenced to three years in prison following a plea deal that implicates Trump in both political and financial crimes. According to NPR,
First, Cohen told authorities that Trump had directed him to arrange payments to two women ahead of Election Day in 2016 to keep them quiet about sexual relationships they said they had had with Trump — allegations Trump denies…Later, Cohen admitted that he and other Trump aides continued negotiations with powerful Russians about a potential real estate project in Moscow well into the 2016 presidential campaign.
Cohen appeared to express remorse for his behavior, saying, "I blame myself for the conduct which has brought me here today, and it was my own weakness and a blind loyalty to this [Donald Trump] that led me to choose a path of darkness over light." And although the president has recently called him "weak," Cohen said that it was "for a much different reason than he was implying. It was because time and time again I felt it was my duty to cover up his dirty deeds rather than to listen to my own inner voice and my moral compass."
If you'd like to read some interesting insight on these developments, check Reddit's megathread.
More politics.