Mueller report drops
Posted by Thomas Bush / April 19, 2019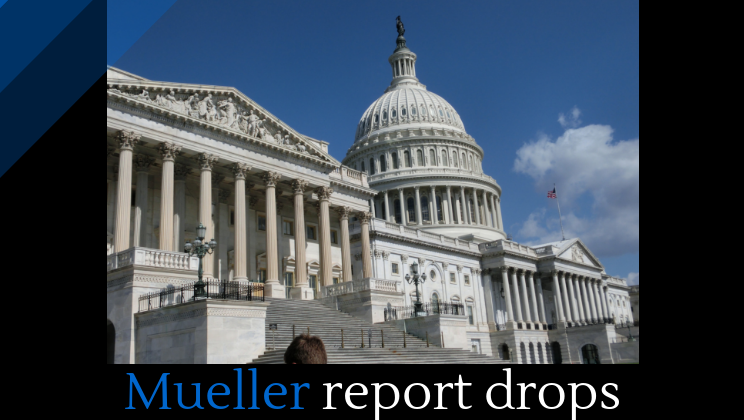 After a tremendous stressful few weeks of back-and-forth among Attorney General Barr, the Trump administration, and the Mueller team, the Mueller report has finally been released. The massive, 400-page document was redacted by William Barr in the name of security.
Ultimately, the report did not exonerate the Trump campaign from conclusion, just as George Conway predicted. Mueller and his team detailed a variety of improper actions by Trump and his team, but they did not charge him because of factual and legal constraints. The report suggested, however, that it may be up to Congress to decide if Trump should be charged.
Also as predicted, the report is not going to put debates to bed. See this section in particular: "If we had confidence after a thorough investigation of the facts that the president clearly did not commit obstruction of justice, we would so state. Based on the facts and the applicable legal standards, however, we are unable to reach that judgment."
Alexandria Ocasio-Cortez has announced that, in light of the report, she will be signing a resolution introduced by Rep. Rashida Tlaib calling for an investigation into whether Trump committed impeachable offenses. It will likely take a few weeks for Congress to sift through the report.
More news.