Mueller report fails to put Trump concerns to bed
Posted by Josh Taylor / April 1, 2019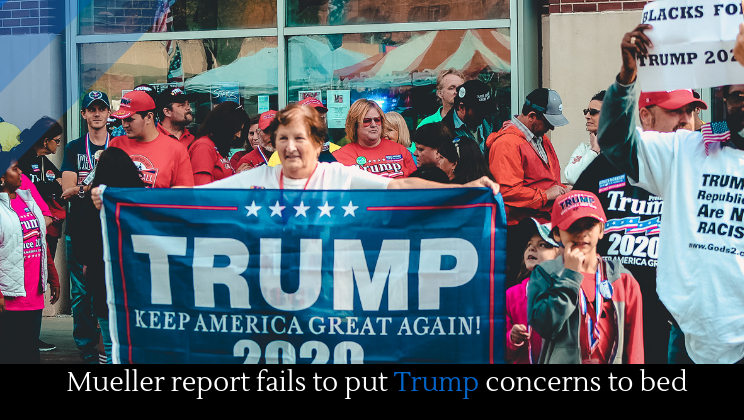 Many hoped that the Mueller report would disperse the dark clouds hanging over the Trump administration. Other, wiser voices knew that the report would only fed both sides of the aisles as they bickered over the Trump administration's alleged corruption, collusion, and whatever else.
Some Republicans––notably Rudy Giuliani, who called the investigation a "waste of time"––decried the investigation, as the LA Times points out, Mueller successfully cleared a sitting president of what was essentially treason. But now the Trump administration is saying that the media owes everyone an apology for the waste of time, and that they should feel ashamed.
Most Americans, do not feel the report was a waste a time––they feel that Trump and his campaign have not been exonerated by the report. Jim Himes of Connecticut has said that the report will reveal that there is plenty of reason to be concerned about Trump's Russian contacts: "When the report comes out, what the American people will learn was that there was plenty of reason to be concerned about the nature of those contacts and the possibility of what those contacts might have met."
More politics.