Navy SEAL who oversaw Bin Laden raid says America "under attack" from Trump
Posted by Catherine Reed / October 18, 2019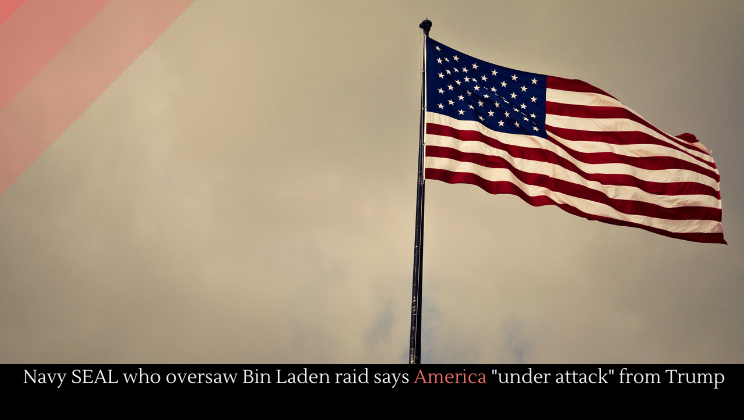 US Navy Adm. William McRaven, a Navy SEAL who oversaw the raid that killed Osama bin Laden had very harsh words to say about President Trump in a recent New York Times opinion piece. He described attending two events honoring soldiers, where he saw, "beneath the outward sense of hope and duty that I witnessed at these two events, there was an underlying current of frustration, humiliation, anger and fear that echoed across the sidelines. The America that they believed in was under attack, not from without, but from within." That threat: President Trump.
The turning point for many came when Donald Trump announced that United States forces would withdraw from northeastern Syria in order to allow a Turkish offensive. His decision appears unilateral, and it stunned national security leaders––including his own team. One official, speaking anonymously, said that Trump got out-negotiated by Turkish dictator Recep Tayyip Erdogan. The National Security Council source said that Trump got "rolled."
Trump, naturally, seems confident. He tweetned, "As I have stated strongly before, and just to reiterate, if Turkey does anything that I, in my great and unmatched wisdom, consider to be off limits, I will totally destroy and obliterate the Economy of Turkey (I've done before!)…They must, with Europe and others, watch over the captured ISIS fighters and families…it is time now for others in the region, some of great wealth, to protect their own territory."
That's well and good, but now the Kurds, who have done so much to stop IS, are left alone with the wolves. It's a poor way to repay them.
This is hardly the first time that Trump's decisions regarding foreign leaders have raised eyebrows. Former Trump staff members have reported feeling "horrified" at Trump's fawning, simpering calls with both Ukrainian President Volodymyr Zelensky and Putin. He promised the president of Peru a C-130 overnight, which proved to be a logistical nightmare––and also, why overnight? When Trump's staff are worried about his sucking up to foreign leaders––especially Putin––we all need to be worried. It's like seeing a flight attendant panic during heavy turbulence. When that happens, you know you're doomed.
More news.