Navy vet has garage sale for his own funeral, $60K in donations flow in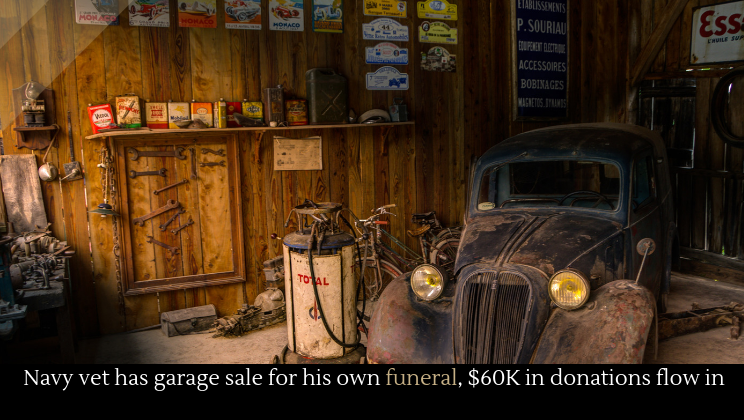 Willie Davis, a Navy veteran, has advanced skin cancer. He knows that he is going to die soon, and he wants to be able to pay for his own funeral. His best option, he thought, was to sell his belongings. But he didn't count on David Dunkleberger and Ed Sheets, two friends who stopped to check out Davis's yard sale. When they heard Davis's story, they set up a GoFundMe page with a $6,000 goal. As of this writing, nearly $58,000 have been donated. The men, with the help of GoFundMe, plan to use the extra money to help vets in similar situations. So if you want to thank a vet for his or her service, here's an easy way.
Full story at Savannah Now.
More news.
Posted by Josh Taylor