Nevada employers won't be able refuse to hire based on pot drug test
Posted by Annie May / June 25, 2019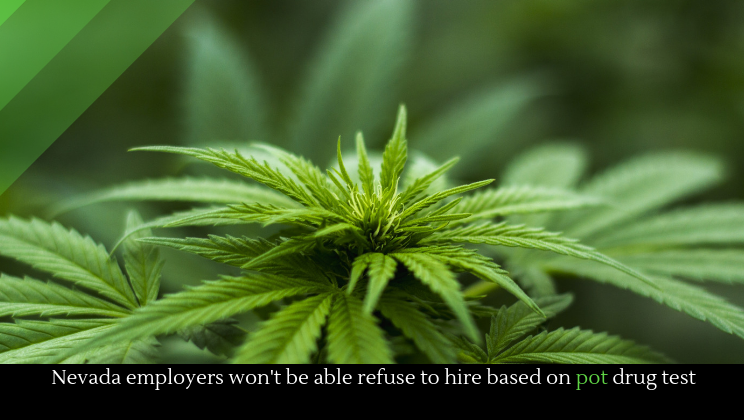 In 2020, employers in the state of Nevada will no longer be able to refuse to hire potential employees based solely on a failed marijuana drug test.
The law, in its beautiful legalese, reads: "It is unlawful for any employer in this State to fail or refuse to hire a prospective employee because the prospective employee submitted to a screening test and the results of the screening test indicate the presence of marijuana." The law comes as a result of Nevada legalizing the use marijuana. The state believes it is an important law because the alternative would lead to employment troubles.
Other states have taken similar measures. Seattle judges recently opted to clear past marijuana misdemeanor convictions. This decision could affect 542 people who have been convicted of crimes between 1996 and 2010. Other cities and states are considering similar plans, making Seattle one of the first dominos to fall in an inevitable shift in the criminal justice system. California and New York have both opted to erase old drug convictions, and New York has ceased marijuana-related arrests.
As more states legalize marijuana, we will like see an increase in laws like these. It is important to ensure that, once weed is legal to use, there are no other laws on the books that allow criminalization of the activity.