New York police baffled by appearance of crack pipe vending machines
Posted by Josh Taylor / September 14, 2018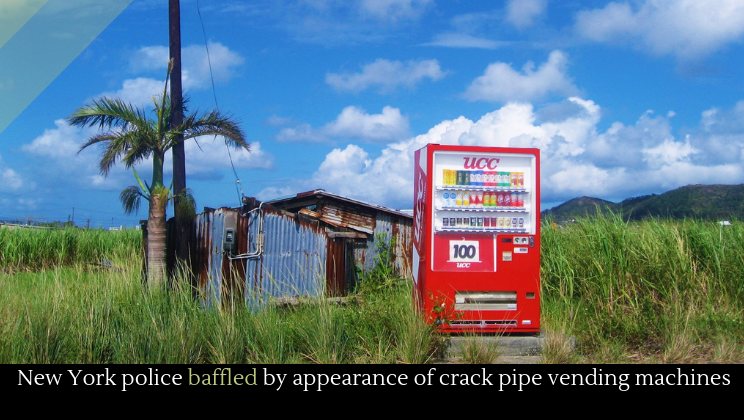 Crack vending machines were once––forgive me––a pipe dream. They even appeared in Futurama:
But the future is now, people. Three crack vending machines appeared throughout Suffolk County, New York. They were cemented to the ground to prevent theft or removal, and they claimed to sell pens. "According to officials, however, $2 got would-be customers a whole lot more. Disassembling the pen revealed a glass tube and filters, essentially a crack pipe kit." Police have removed the machines that they have found.
Full story at Q 13 Fox.
More news.