New Zealand's gun buyback is failing
Posted by Catherine Reed / September 13, 2019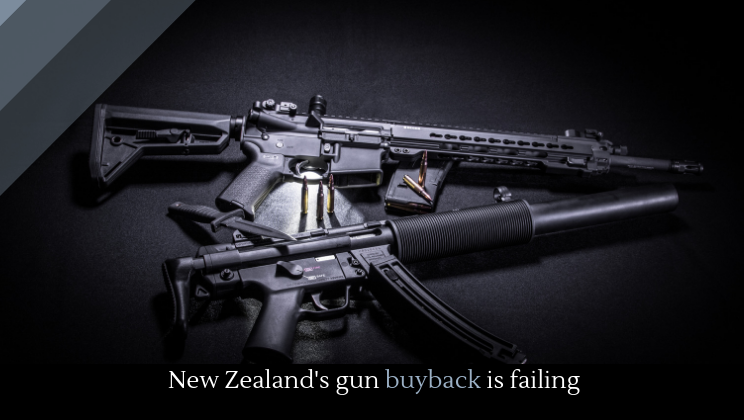 After the Christchurch shooting, the New Zealand government initiated a gun buyback, including the newly-illegal military-style semi-automatic weapons. Within a month, the government bought back 10,000 weapons, for which they were lauded. But here's the rub: only ten-percent of the banned weapons have been returned. That's not great, considering the program is halfway done.
The Christchurch shooting set off shockwaves throughout the world, resonating particularly in the United States, which has historically struggled with gun control. Interestingly, though, a number of retailers have asked customers not to open carry firearms in their stores in states in which open carry is legal. Walgreens, CVS, Wegmans, Kroger, and Walmart have all asked customers to refrain from bringing guns into their stores.
In a statement, CVS said, "We support the efforts of individuals and groups working to prevent gun violence, and continually review our policies and procedures to ensure our stores remain a safe environment."
In addition, Walmart has announced that it will be dramatically reducing its ammunition sales, including both handgun and assault rifle ammunition. They will also stop selling handguns in Alaska, the only state that still sells handguns in the store. Walmart has also asked customers to stop openly caring guns in the store (in open carry states).
The CEO of Walmart said, "We believe the opportunity for someone to misinterpret a situation, even in open carry states, could lead to tragic results. We hope that everyone will understand the circumstances that led to this new policy and will respect the concerns of their fellow shoppers and our associates."
More news.