Non-religion and mental health
Posted by Josh Taylor / December 5, 2018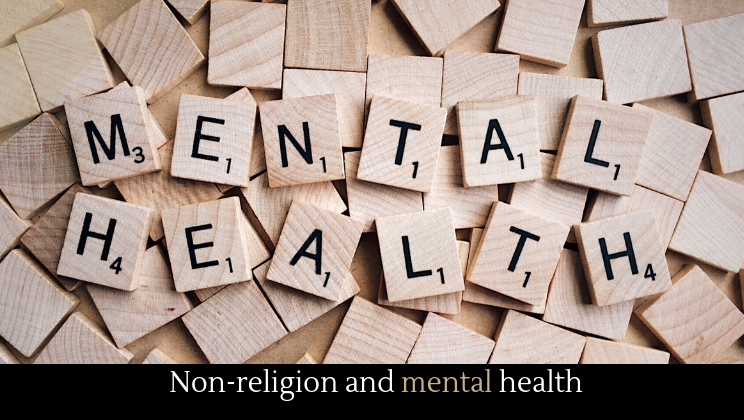 Religious "nones" make up about 23% of the United States population. Of those, about 3% are atheists, 4% are agnostics, and 16% nothing in particular. Given that religion is, generally speaking, good for mental health, it's worth pondering whether non-religion is bad for mental health.
This Psychology Today piece suggests that religiousness or non-religiousness is not necessarily the issue. Staunch atheists are as mentally healthy as the devoutly religious. The Psychology Today piece concludes:
Richard Dawkins himself has joked about atheists possibly being 'despairing neurotics driven to suicide by relentless cosmic angst' because they lack the emotional and psychological consolations of religion. However, emerging evidence suggests that convinced atheists may derive consolation from a certainty of belief in their own solidly-held worldview, leading to similar mental health to the highly-religious.
The author is correct, and this conclusion reinforces the idea that the way we understand religion in America isn't quite right. We tend to equate religion simply with belief or faith, but it's much more than that. Religion is a way of structuring reality. It helps us make order out of chaos, enabling us to get out of bed in the morning with a sense of security.
More about religion.