How the NRA manipulates the gun control debate (for gun companys' benefit)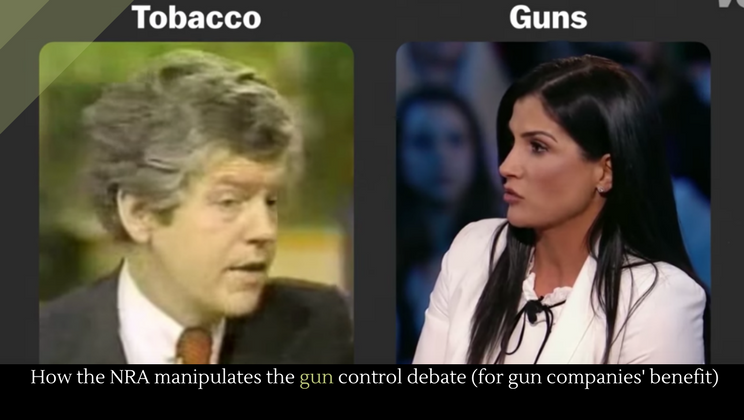 Decades ago, when Americans were starting to realize that cigarettes might not be good for them, tobacco companies played a major part in the debate about the health impacts of smoking. It's kind of crazy, when you think about it, that companies so invested in the success of their product would have any say in the object truth of their product. You'd need objective third parties, right? This Vox video argues that we're doing the same thing with the NRA. The NRA represents gun companies, and the more we let the NRA talk in the gun control debate, the more we let companies that sell guns have a say in how we legislate them.
Full story at YouTube.
More about politics.
Posted by Josh Taylor