Ohio white nationalist arrested after threats to Jewish community
Posted by Ivan Vaquero / August 19, 2019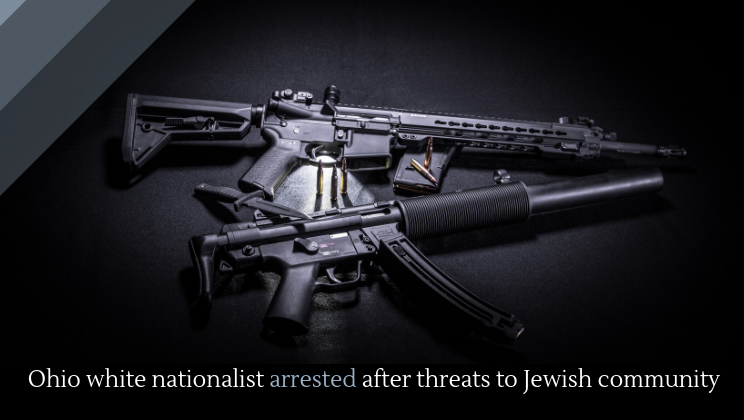 A twenty-year-old man named James Reardon Jr. has been arrested after threatening a Jewish community in New Middletown, Ohio. Reardon posted a video of a man shooting a semi-automatic rifle with screams in the background. He tagged the Jewish Community Center of Youngstown in his post, which triggered an investigation. Reardon has ties to the white nationalist community––he is a self-proclaimed white nationalist and, he attended the "Unite the Right" rally in Charlottesville in 2017. He also said, in a documentary, that he wanted a homeland for white people to live.
Recently, a Florida man was arrested for threatening to open fire at Walmart. This man, named Richard Clayton, posted on Facebook, "3 more days of probation left then I get my AR-15 back. Don't go to Walmart next week." He was not actually on probation, but his threat landed him in jail on $15,000 bail.
Earlier last week, a man was arrested for opening fire in a mosque in Oslo, Norway. One person was injured in the shooting. The shooter was a white Norwegian citizen. A dead woman was found dead in his home later that day, and she is believed to be a relative of the subject.
A leaked memo from House Republicans reveals their strategy for dealing with mass shootings: blame them on the left and downplay white supremacy.
More news.