One officer dead in Capitol attack
Posted by Annie May / April 3, 2021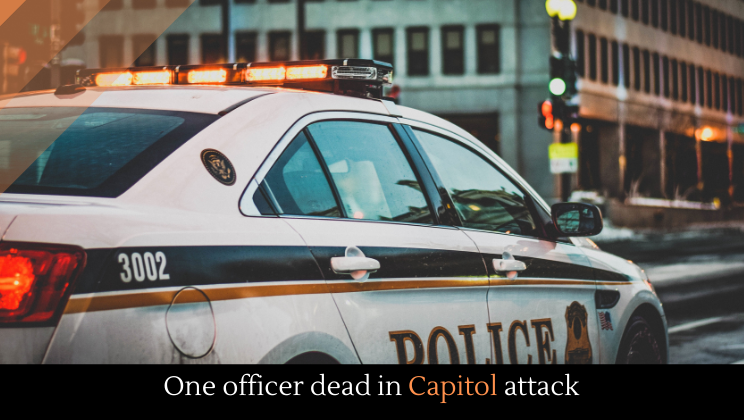 A Capitol police officer has been killed in an attack on the Capitol. The suspect, Noah Green, was killed in the attack. Social media evidence points to interest in the Nation of Islam, a hate group, and a preoccupation with the end times.
This second attack on the Capitol is a worrisome sign that the nation's sacred center is no longer sacred. The alleged leader of the paramilitary group the Oath Keepers was in contact with the Proud Boys and similar groups before the Capitol riots, according to a court filing. Last week, four Proud Boys leaders in 4 states have been charged with involvement in the Capitol riots, part of a federal crackdown on the group. Now, those four leaders have been indicted on conspiracy charges.
Earlier this week, a total of 10 Oath Keepers have been indicted in the January 6 riots, and prosecutors have suggested that there are more to come.
U.S. prosecutors have claimed that the Oath Keepers founder, Stewart Rhodes, was in contact with rioters before, during, and after the Capitol riots, suggesting he was directing their activities.
Additionally, an FBI investigation has uncovered communication between a Proud Boys member and an associate in the Trump White House in the days before the January 6. This is in addition to the contact between Roger Stone and a Proud Boys leader.
The FBI has called the January 6 riots at the Capitol domestic terrorism. Nevertheless, the agency stopped short of blaming a single group or ideology for the attack, since there were several different of each involved.
More news.