Police kill man allegedly intending to commit mass shooting
Posted by Robert Leonard / August 15, 2019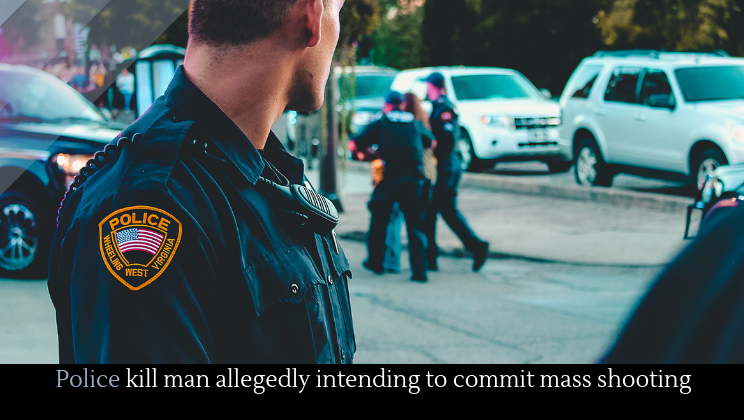 Kansas City, Kansas police have shot and killed a man armed with an AR-15. The man told a local hotel manager that he killed his wife and was heading to an outlet store with his assault rifle. He fired on police, who returned fire and killed the man. The man's wife, though not confirmed dead, was reported missing on Tuesday.
This incident reminds us of the dystopian nightmare we're living in, one Texas gun store had a tongue-in-cheek "back to school" sale at the same time that bulletproof backpacks are selling like hotcakes.
Meanwhile, a month after the New Zealand government initiated a buyback of the now-illegal military-style semi-automatic weapons, the government has already bought back 10,000 of the weapons. The Christchurch shooting set off shockwaves throughout the world, resonating particularly in the United States.
Compare this to New Zealand's successful attempt to remove assault rifles. In the wake of the shooting in El Paso, Texas, the national discussion is focusing on white supremacy. Nineteen minutes before the first 911 call reported shots fired at a local Wal Mart, a 2,300-word anti-immigrant manifesto appeared online. The author drew inspiration from the New Zealand mosque shootings earlier this year. As a result, the FBI is treating the El Paso shooting as an act of domestic terrorism,
The connection to the Christchurch shooting is especially damning, since that killer voiced the kind of white supremacist ideas that run rampant in the United States white nationalist subculture. Indeed, critics from around the world blame the Unite States for spreading such the kind of white supremacist ideology that inspired the Christchurch killer. Donald Trump denied that white supremacy is on the rise around the world a a consequence of the United States. Time will tell if this potential shooting in Kansas City is related to white supremacy.
More news.