Pope Francis tells gay man, "God made you this way"
Posted by Josh Taylor / May 21, 2018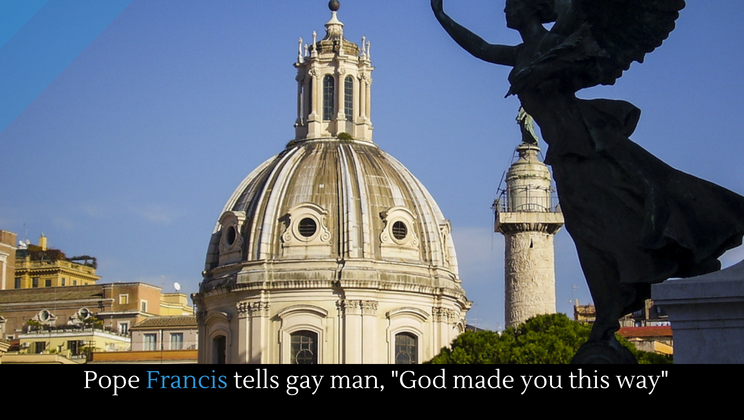 Many people mistakenly believe that Catholics view homosexuality as a sin. The latest meeting between Pope Francis and a gay man, Juan Carlos Cruz, may help put those mistaken notions to rest. The Pope allegedly told Cruz, "Juan Carlos, that you are gay does not matter. God made you like this and loves you like this and I don't care. The pope loves you like this. You have to be happy with who you are."
According to the Catholic Church's teachings, homosexuality itself is not a sin, the church takes no stance on the origins or cause of homosexuality, and Catholics are called to treat all homosexual people with dignity and response. The Church does teach, however, that homosexual intercourse––like masturbation and premarital sex––is a sin. Learn more in this excellent article.
Full story at The Guardian
More about religion.