Postmaster General promises to "consider" criticisms of his leadership
Posted by Thomas Bush / May 10, 2021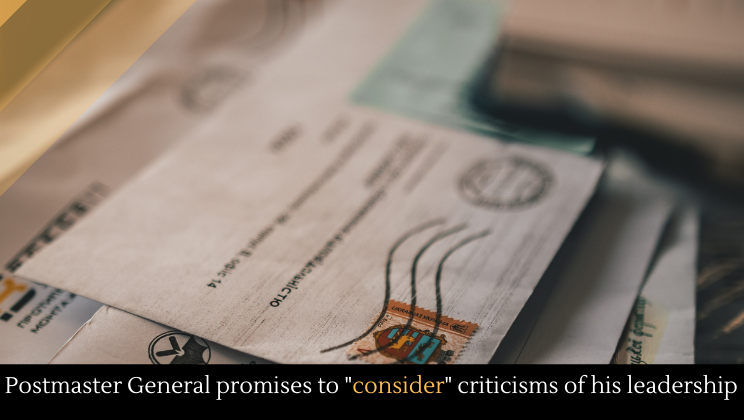 Embattled Postmaster General Louis DeJoy has vowed to "consider" criticism of his leadership of the USPS amid plummeting metrics for success.
President Biden plans to nominate three new board members to the USPS, paving the way to oust Postmaster General DeJoy, Trump's pick. Meanwhile, Postmaster General DeJoy is attempting to slow down the mail once more, essentially eliminating the First Class category.
Democrats are urging Joe Biden to clear out Trump's picks from the United States Post office, especially Postmaster General Louis DeJoy. Since DeJoy was instated, he has worked to systematically dismantle the Post Office.
Despite multiple court orders, the Post Office did not do the slowdown measures instituted by Postmaster General DeJoy in the weeks before the election. As a result, a federal judge ordered the Post Office to restore all of their high-speed sorting machines.
Trump and his supporters' attempt to dismantle the post office began a months before the election. Internal documents showed that the USPS aimed to remove nearly 700 high-speed sorting machines. The USPS removed mailboxes in Oregon. Trump has openly admitted that he's trying to limit mail-in voting, citing his usual unsupported claims of voter fraud.  Louis DeJoy also sacked key Post Office officials and is threatening to cut spending dramatically, which would prove disastrous for the 2020 election. Postal service workers supported Biden.
But watchdog groups kept a close eye on the Post Office, and that seemed to help. After an incredible amount of backlash following their removal of mailboxes in Oregon, the USPS stopped removing mailboxes.
More news.