Pressure mounts on an increasingly defensive China
Posted by Thomas Bush / May 12, 2020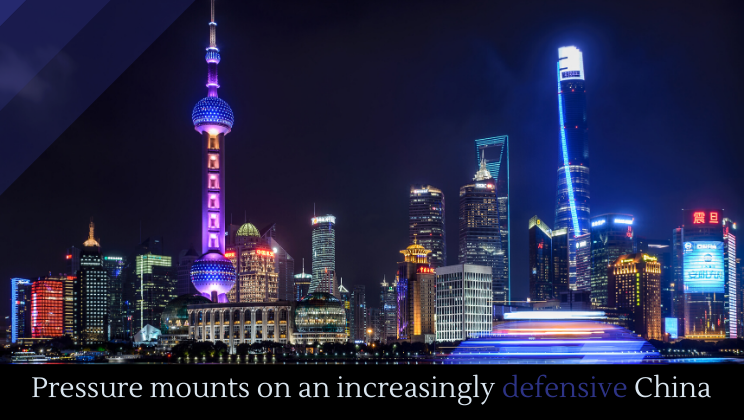 Angela Merkel is facing mounting pressure from German lawmakers to confront the Chinese president Xi Jinping over China's human rights violations. Almost on cue, a Chinese scholar has been arrested for criticizing the government.
A University of Queensland philosophy student is facing expulsion for criticizing China's human rights record. Let's let the sink in for a moment. This student might be expelled for criticizing the same government that is sending Uighurs to detention camps for growing beards or wearing veils, both related to Muslim practices. The same government that is also detaining Uighurs for visiting foreign websites.
Beijing is also allegedly forcing Muslim members of the Uighur community to redecorate their homes, removing anything that doesn't appear "traditionally Chinese" and replaced with decorations that do.
In addition, Satellite images have revealed that over 100 Uighur graveyards have been destroyed, further evidence of China's attempts to erase the Uighur people.
The Uighur are Chinese citizens, and the majority of them are Muslim. They are therefore both religiously and ethnically different from the (officially) atheist Han majority.  China has done this before––it has actively pursued policies that "Sinicize" Tibet, who are both ethnically and religious different from the Han majority.
According to the Chinese government, the Uighur––or at least some Uighur––are violent, anti-Chinese extremists. This is the same reason they gave for the Sinicization of Tibet. Recently, millions of Chinese citizens have forcibly moved into Uighur homes in order to "to report on whether they display Islamic or unpatriotic beliefs."
Recent images and videos have revealed that China is imprisoning its Uighur population in "re-education" camps. One video, posted anonymously on both Twitter and YouTube, shows blindfolded and shackled prisoners in a largely Muslim region of China. This adds to the evidence that China is attempting to wipe out, one way or another, its Muslim population. Another recent report revealed that women are sterilized and raped in those camps. A UN Human Rights Council was also told that China is harvesting organs from its ethnic minorities.
Time will tell if this student is expelled for totally valid criticisms.
More news.