Prince Andrew steps away from royal duties amid Epstein controversy
Posted by Thomas Bush / November 21, 2019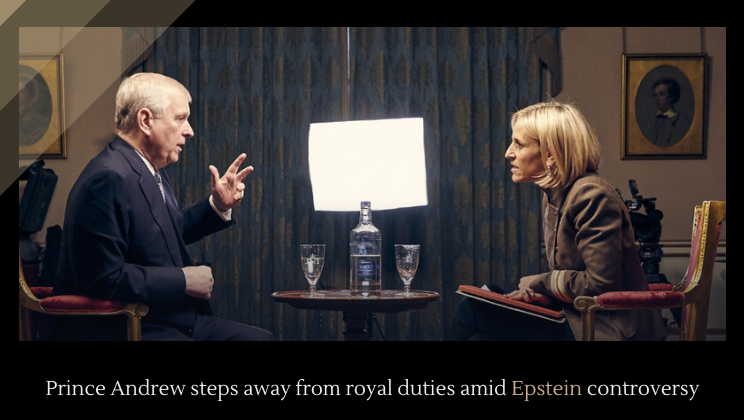 Prince Andrew is stepping away from his royal duties, following a BBC interview that sparked international backlash. Viewers said that Prince Andrew's did not seem to express sympathy for the victims and gave unconvincing denials of sexual misconduct. The interview was so bad that experts on the royal family say it is the biggest PR nightmare since Princess Diana's death in 1997.
Epstein accuser Virginia Roberts Giuffre has already publicly said that she was trafficked to Prince Andrew in a Dateline interview. Prince Andrew has repeatedly denied her claims, but now that she is taking to the airwaves the accusations will undoubtedly cause a major stir.
The attorney of Ghislaine Maxwell, the woman who allegedly procured young women for Jeffrey Epstein to sexually violate, has said that recently unsealed court documents could implicate "hundreds of other people." Due to disagreements between parties involved in the lawsuit, however, it could take some time before the documents are unsealed.
One of the parties is Virginia Giuffre, claimed that Jeffrey Epstein, Ghislaine Maxwell, and a number of powerful men were all involved in a sex trafficking ring that ensnared her. The men include former New Mexico Gov. Bill Richardson, Britain's Prince Andrew, Glenn Dublin, former Senator George Mitchell, fomer MIT scientist Marvin Minsky, modeling agent Jean-Luc Brunel, as well as other international political leaders.
More news.