Protestors in Washington say masks are part of satanic rituals
Posted by Ivan Vaquero / July 19, 2020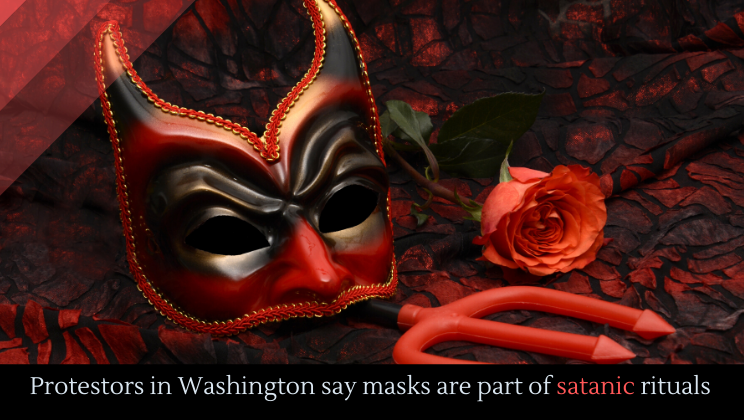 It's almost unbelievable that a face mask, a small piece of fabric, can be the cause of so much strife in America. It's almost unbelievable, but this is the fourth year of the most controversial presidential administration in living memory and the sixth month of a global pandemic during the most contentious period of racial tension since the 1960s. In this kind of climate, anything can cause a political blowup. In the past, when tensions run this high the devil tends to get involved––and here he is. A small group of protestors in Spokane has called masking a "satanic ritual." Are we in for a new satanic panic?
In the past week, Best Buy, Walmart, and Kroger have all announced that they will require customers to wear masks in the stores. Already, things aren't going well. An unmasked Florida man (only in 2020 would this sentence make sense) pulled a gun during a confrontation over his lack of face protection.
Similarly, Alabama has issued a statewide mask order, while Georgia's governor overruled strict mask orders at the local level. The governor called these rules "unenforceable," but such an order looks like a political move. That's because, unfortunately, masks have become politics––like everything else recently. For some, masks are a simple health precaution that can help stop COVID-19. For others, they're a sign of government overreach and the first steps of tyranny. There's no simple solution to that dilemma, so one thing is sure: the worse this pandemic gets and the more masks are necessary, the more conflict we will see.
More news.