Psychic caught unawares by her own arrest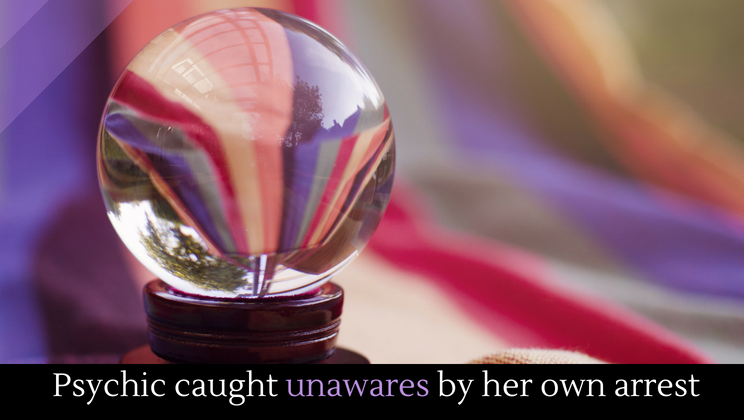 Ann Thompson, who goes by the name of Zoe, worked as a psychic in New York. You might assume that most psychics are perpetrating some kind of fraud. While it's not our business to judge the veracity of psychic readings in general, in this case we feel confident in saying that "Zoe" is a real piece of work. She took one victim, heartbroken after a breakup, for at least $740,000. She defrauded another victim for over seventy thousand bucks.
Full story at The Guardian.
More interesting news.
Posted by Josh Urich